Men's Soccer May 2017 Cape Town Trip Schedule-  

Click here
Background
In March of 2007, Men's Soccer Coach Dan Wagner launched the F&M Soccer Africa Project. The goal was to connect Franklin & Marshall College with the people of Site B Khayelitsha in an effort to develop both communities.
Six months later, a tragedy occurred which changed the course of the project forever. Star F&M Soccer player Chris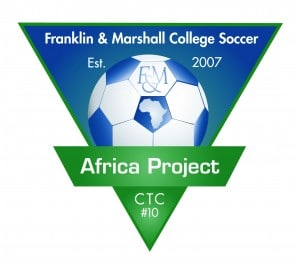 Campbell 08′ passed away the day before his senior season. This crushed both the F&M community as well as Friends Central in Philadelphia where Campbell had attended and was a popular athlete. Through the efforts of Chris's family, both the F&M and Philadelphia communities came together to form the CTC Ten Foundation, dedicated to serving the people of Site B Khayelitsha through Sports for Development efforts.
From Chris's passing to now, the term "Soccer Africa Project" is rarely used and has been replaced by  "CTC Ten" (Chris's initials  and F&M jersey number).
After endless fund raising efforts in 07/08, Wagner led his soccer team to Khayelitsha in March 2008. With a delegation of 52, the soccer team played soccer matches in the Cape Town region, ran soccer camps in conjunction with Grassroots Soccer, and announced the construction of Chris Campbell Memorial Field. 4 months later, Ryan McGonigle (F&M 08′) returned to the field to serve the community and oversee operations at the Campbell Field. He stayed three years.
Since then, F&M's relationship with Khayelitsha has grown exponentially through Campbell Field. F&M men's soccer visit Cape Town every three years, spending time at Campbell Field and also playing soccer matches with local professional teams.
Since the creation of the Chris Campbell Memorial Field: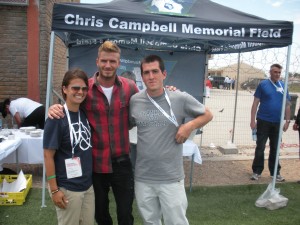 Over 150 F&M students, alumni, administrators and board of trustee members have visited the facility

5 F&M graduates have been employed at the CCMF via year long internships

Crime rates in the township surrounding the facility have dropped 44%

The CCMF and its programs have been recognized by the United Nations, Michelle Obama, David Beckham and the South African Government.
Video from 2014 Trip to Cape Town
Visit Our Partners: